Well, fitness is to be healthy, to feel healthy, to be fit, to be able to practice sports, and to do or daily activities with no problem.
Being fit is something that all of us enjoy, we look at ourselves and we are so happy with what we see, and to see the results of our hard work is something amazing,

In this article, I will give you the best tips to have the body of your dream.
For me to get into the Fitness life was something that I could not picture, because to be honest I am a little lazy person, and I enjoy staying home and doing my things.
But when I ran a little bit or climbed stairs I used to feel as if I was going to get a heart attack. that feeling was not normal and besides that, I was gaining more weight.
That made me think that was not time to stay at home anymore and that I had to go out there and do something about it……And yes I enrolled in the gym.
I am really glad I did so because I have never felt more healthy, active, motivated, and fit in my life.
The gym has helped me a lot, I remember that before I used to get home so tired from work but now when I'm going to the gym I feel less tired even though I have the same activities as before… Fulltime job, Fulltime studies, extra work, and now the training at the gym.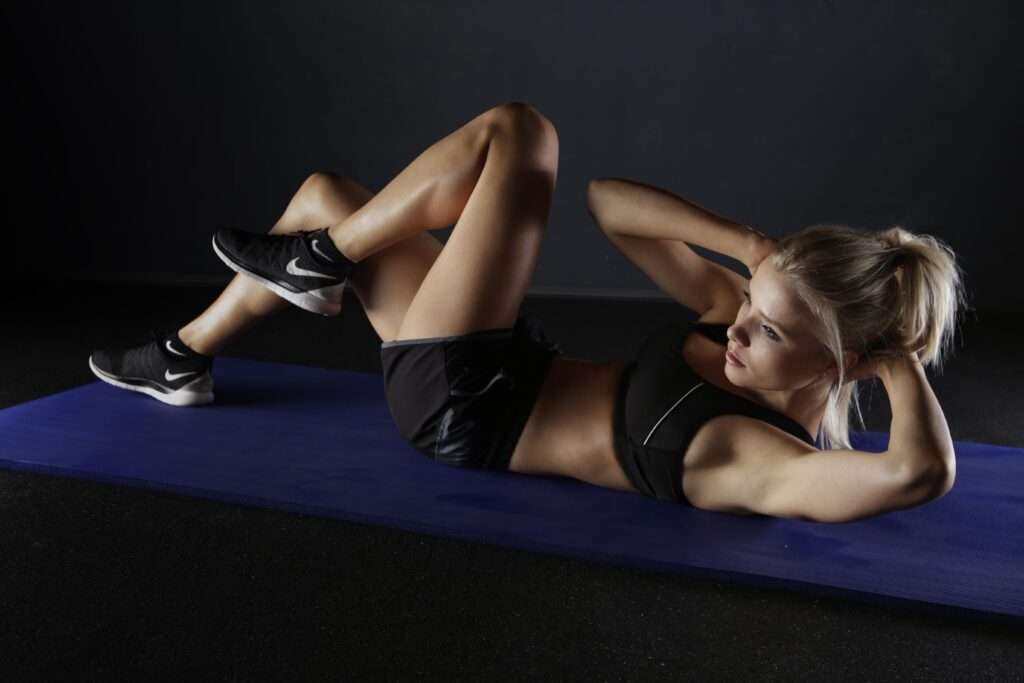 Best tips to get fit easily
This is the thing I say always, to achieve anything in life we must have discipline, we have to go out there and fight like a lion for what we want.
Having discipline is something that has always helped me to achieve my goals
1. Have discipline
having discipline will take you to anything you want because even though you are not obligated to do something but you still do it because you know that it will take you to where you want.
2. Be consistent
 Consistency is one of the keys to success even if we fail to get what we want. We must try over and over again till we get it.

3. Don't be excessive
:
 sometimes we start to do something and we want to do it every day and is normal to have that feeling, but try to go at least 2-4 times per week so your brain doesn't get tired or bored of it.
3 years ago I enrolled in the gym and I started to go 5 days per week I got tired of it so quickly and then I stopped.
But now I'm going 2-4 times per week and I'm enjoying it so much.
Consequences of excessive workout:
Fatigue
muscular pain that lasts many days
Discourage
Anxiety
Depression
Mood changes
Sleeping Difficulties
4. Be patience
lack of patience is one of the reasons people quit the gym because as they don't see results as fast as they expect then they decide to quit. Remember that getting fit is a process and every process takes time.
5. Use comfortable clothes and shoes/equipment
Get comfortable sports clothes, not too tight not too wide. the clothes you are wearing when exercising can impact highly your performance.
Benefits of wearing the right sports clothes when exercising:
Help your performance.
Help you prevent injuries.
Help you get better and the fastest results.
Make you feel comfortable and therefore you enjoy exercising.
 Help you to breathe better
6. Increase protein consumption
Protein is an essential nutrient that the body needs to construct and repair cells
Protein will help you gain muscles.

Helps you get more healthy bones

lows your appetite and help you lose weight
You can eat food that contains a high amount of protein or buy the protein made.
10 foods high in protein:
Egg
Tuna
Chicken
Fish
Guava
Beans
Peanut Butter
Low-fat Milk
Low-fat Cheese
Nuts and seeds
Low fat Yogurt
7. Do Cardio
What is Cardio?
Cardio is those exercises that raise your heart rate.
The top 5 best cardio exercises are:
Jumping Rope

Cycling 

Running

Walking

Swimming
Something I cannot skip doing when I go to the gym is running on the treadmill.
doing cardio has countless benefits and it will help you so much when you are building the body of your dream.
I run 20-25 minutes every time when I go to the gym, it keeps me active, and light, and make me lose weight so effectively.
7 Benefits of doing Cardio:
Prevents heart attack

Keep your heart healthy 

Prolongs your life

Keep active

Make you lose weight because you burn a lot of calories when doing Cardio

Help you get a more pleasant sleep

Make better your sex life
8. Make an exercise routine
Set goals, and make a routine, you can find many videos on youtube that will help you work the desired part.
Start lifting weights gradually, do not start with the more heavyweight because you might hurt yourself, and then you will have to stop the training until you get well.
If you have the money to get a personal trainer you can do so, they are professionals and they will know what is best.
However, if you do not want to hire a personal trainer find good videos on youtube or google and follow them carefully.
Your well-being is more important than anything if during your exercise you feel unwell, stop and get some rest. And if you are not getting any better contact a doctor.
9. Don't eat too much before doing your exercise routine
When I go to the gym full I get so lazy there, I could easily sit down in a corner and do nothing.
I try to eat around one or two hours before going to the gym, and if I'm so hungry I drink yogurt or eat some fruit or salad, not heavy food.
And that can happen to you also if you eat too much before training, you not going to feel active to do your routine, so pay so much attention to what you going to eat. You don't want to go to the gym to waste time.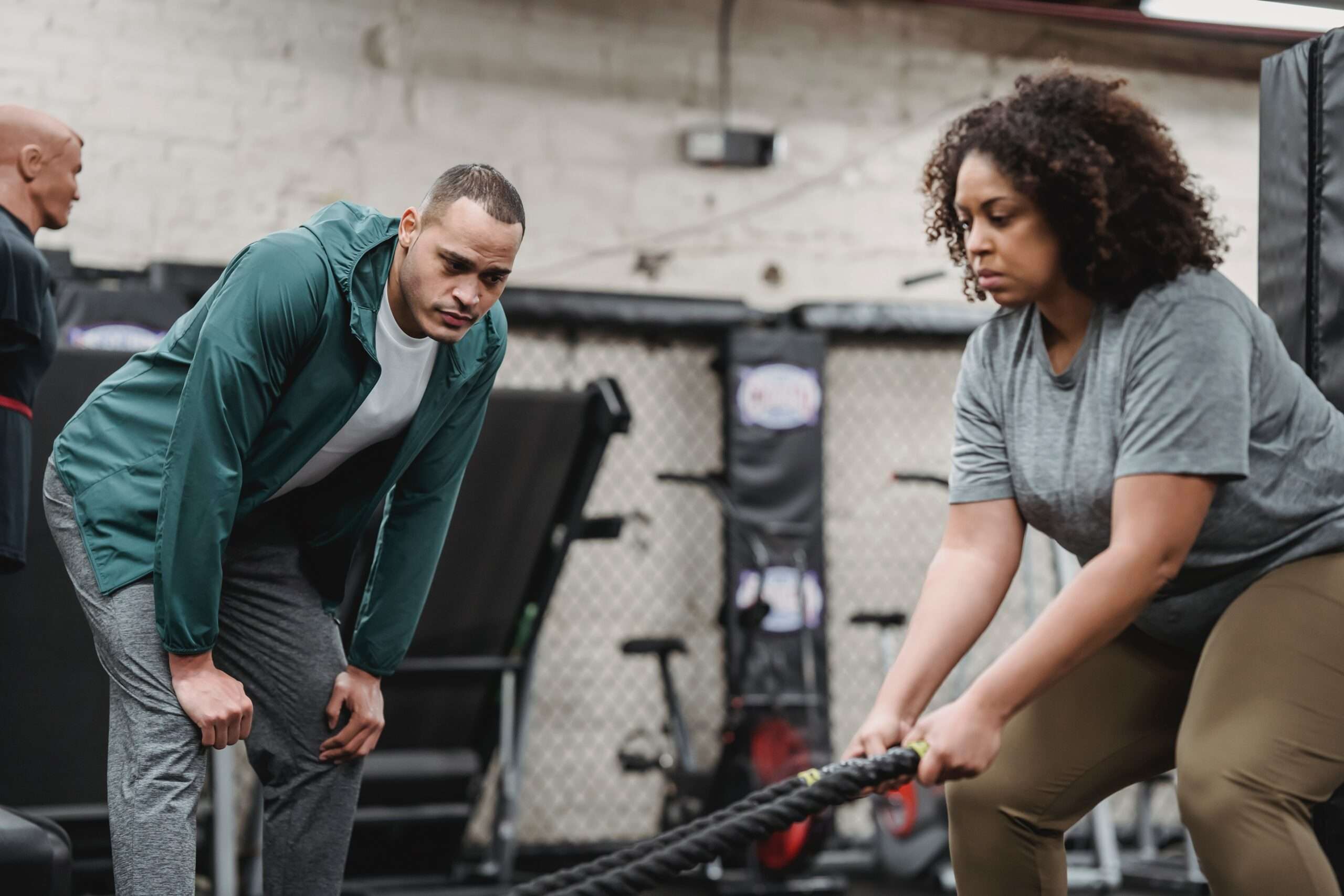 Please share!
Share this article with people you know that are interested to have a fit body, those advice can help them get better and fasted results.


"Your answer to the following question will be highly appreciated"